Hey everyone, we're excited to share some of the 3D visual development and concept work we've done for Dota 2. We were brought in by Valve corporation to help with the design and look of various heroes, items, and environments in the game.

Our concept team worked closely with the Dota 2 development team to come up with potential designs and artworks that fit the game's diverse and rich universe. From the lush and mystical forests of the Radiant to the treacherous and fiery caverns of the Dire, our team helped to bring to life an array of unforgettable designs that seamlessly integrated into the game's immersive world.

If you want to see more of the work our team has done for Dota 2, head over to our ArtStation: https://www.artstation.com/limbheim

We want to extend a big thank you to Valve Corporation for entrusting us with this exciting project, and a special shout-out to all the other talented artists who have contributed to the world of Dota 2.
Exile Unveiled - Phantom Assassin persona: Exile Unveiled, Dota 2
Pouches - custom courier: Diretide, Dota 2
Bloodfeather Finery - QoP immortal bundle: Diretide, Dota 2
Stoneclaw Scavengers - custom towers: Diretide, Dota 2
Infernal Cavalcade - Centaur Warrunner immortal shoulders: Diretide, Dota 2
Blastmitt Berserker Bristleback immortal bundle: Diretide, Dota 2
Silkwing spotters - custom wards: Diretide, Dota 2
Sullen Sanctum - Necrophos immortal bundle: Diretide, Dota 2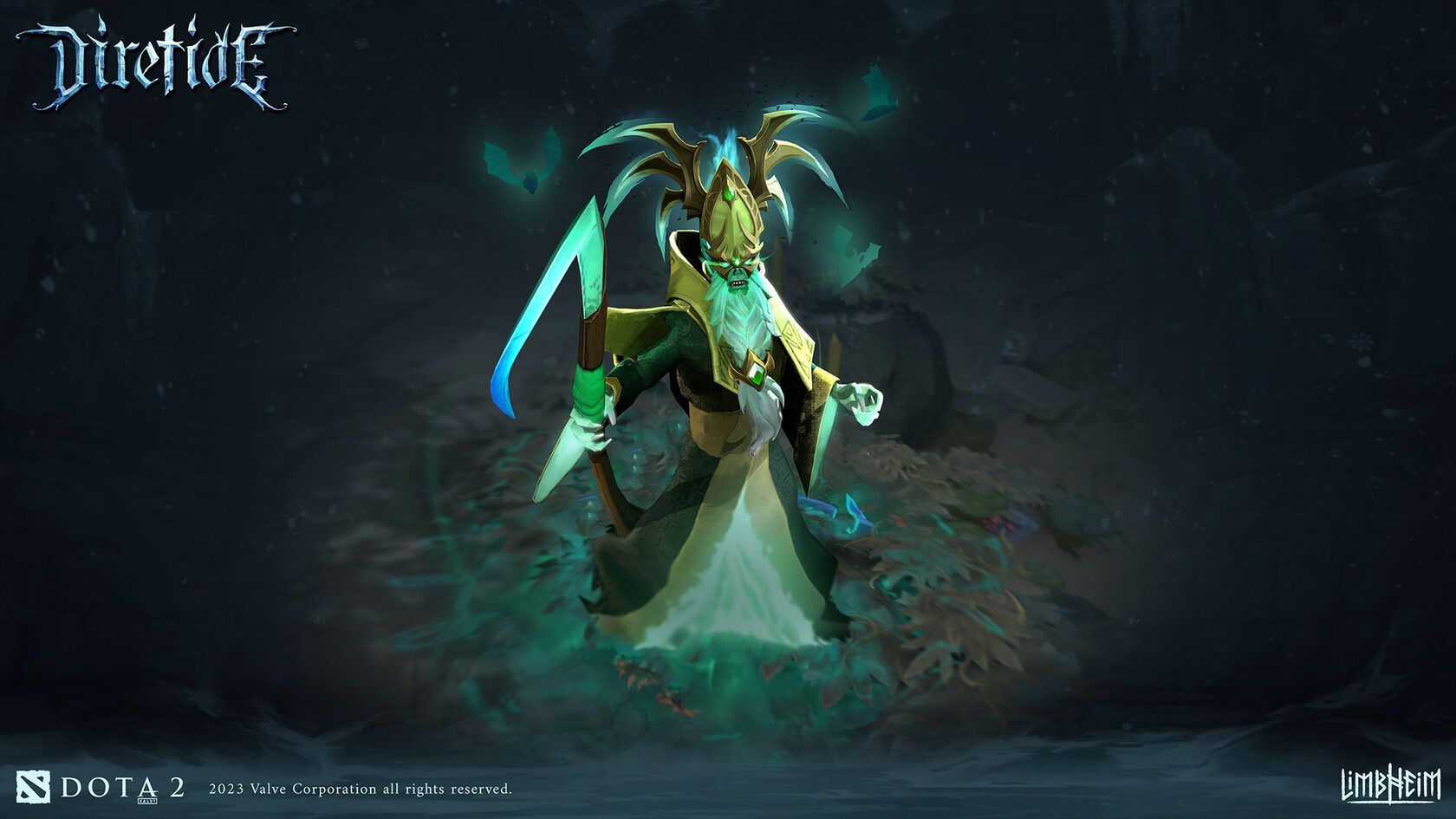 The Strings of Suradan - Hoodwink immortal bundle: Diretide, Dota 2
Woodland Warbands Dire Creeps from Dota 2: Aghanim's Labyrinth
Woodland Warbands Radiant Creeps from Dota 2: Aghanim's Labyrinth
Soul Shredder from Dota 2: Aghanim's Labyrinth
Lefty from Dota 2: Aghanim's Labyrinth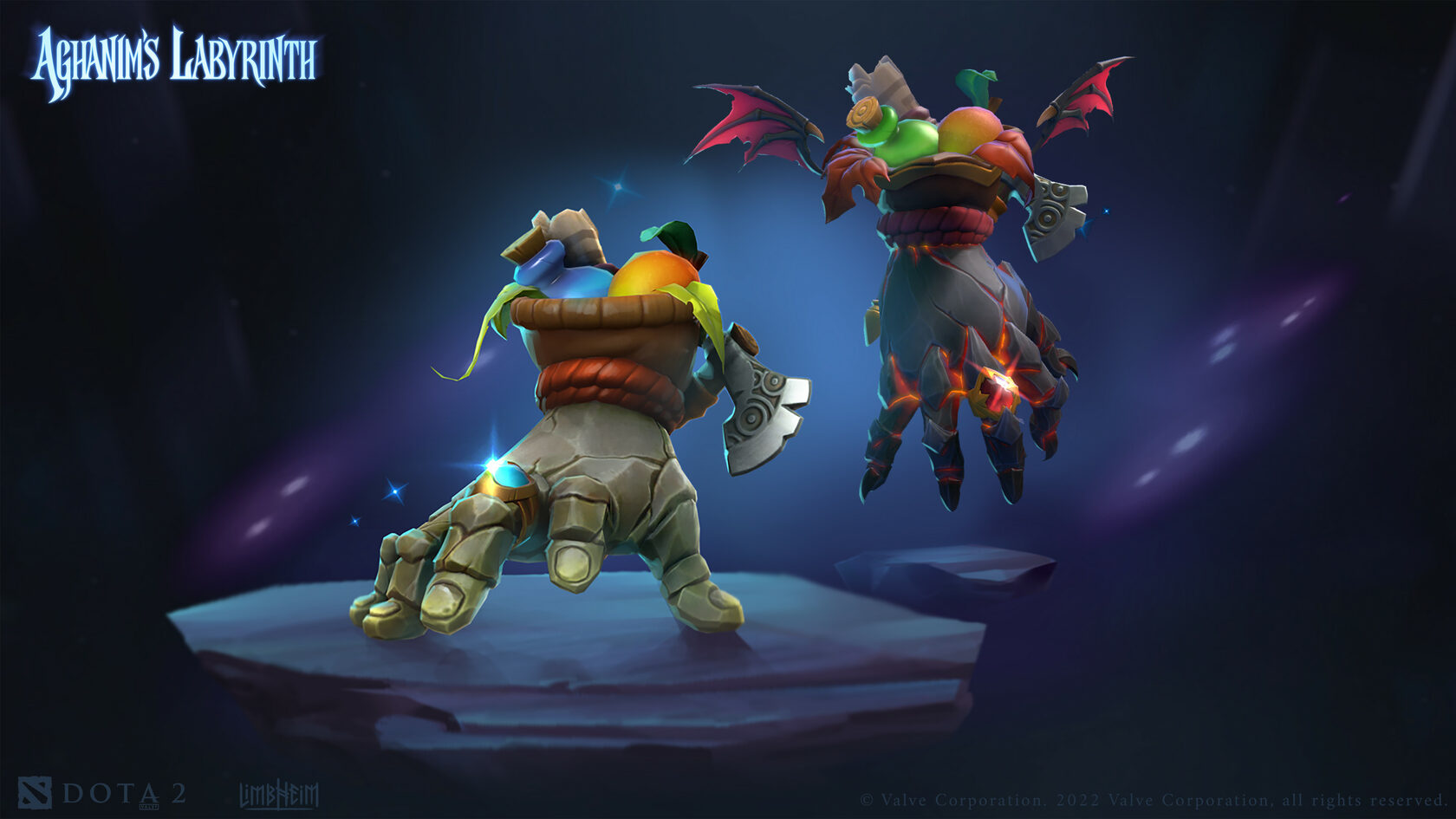 Grasp of the Elder Gods from Dota 2: Aghanim's Labyrinth
The Reading Palms from Dota 2: Aghanim's Labyrinth
Lead artists
Aleksey Grechenyuk
Anton Shvachkin

Artists
Margarita Tikhonova
Ekaterina Chesalova
Artur Mullakhmetov
Dima Gorbunov
Sergei Koleda